OPEN HOUSE

---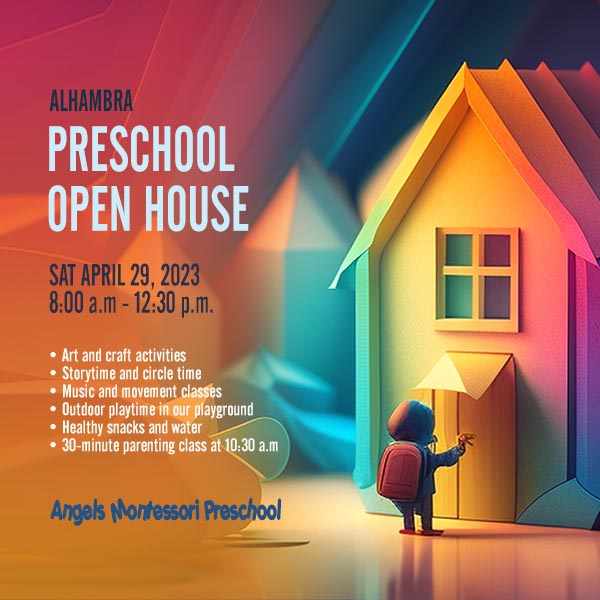 Our 2023 Open house is over. The next open house will be on April 27, 2024. Open to exisating parents and new prospective parents. Watch this space.


BOOK YOUR TICKETS

---

Get your free tickets to attend this event by clicking the Buy Tickets Button below. There is no charge for the tickets.

Please note: Admission restricted to parents with children between the ages of 2-7 years. Older children who are brothers and sisters of any age may also attend. ID will be required at entrance.

---
Welcome to our Preschool Open House! We are thrilled to open our doors to the public and invite families to join us for a day filled with fun activities for children, informative parenting classes, lively music, and delicious snacks.
Our team of experienced and dedicated educators has planned a variety of hands-on activities that will engage children and promote their learning and development. Children will have the opportunity to explore our colorful classrooms, engage in art projects, listen to stories, and participate in group games and sensory activities. Our teachers will be on hand to answer any questions and to guide parents through the activities.
Parents will have the opportunity to attend a parenting class led by our knowledgeable team, who will share tips and strategies on how to support their child's growth and development. They will also have the chance to learn more about our curriculum, educational philosophy, and admission process.
We believe that early childhood education is a vital foundation for children's lifelong success, and we are committed to providing a safe, nurturing, and engaging environment for our students. We welcome families of all backgrounds to come and see what our preschool has to offer, and we look forward to building lasting relationships with our community.
ACTIVITIES

---
During the open house, we will have a variety of activities and classes for children to participate in, including:
• Art and craft activities
• Storytime and circle time
• Music and movement classes
• Outdoor playtime in our playground
• Healthy snacks and water
• Outdoor musical instruments and drum circle
• 30-minute parenting class at 10:30 a.m.
Our guides will be available to answer any questions you may have about our curriculum, educational philosophy, and enrollment process. We believe in creating a safe and nurturing environment where children can learn and grow, and we look forward to showing you around.